MORE INFORMATION ON IRESVERAYOUTH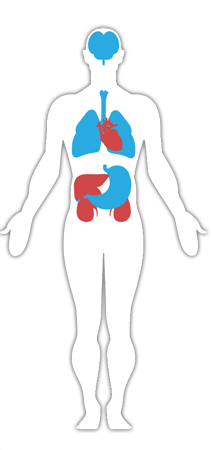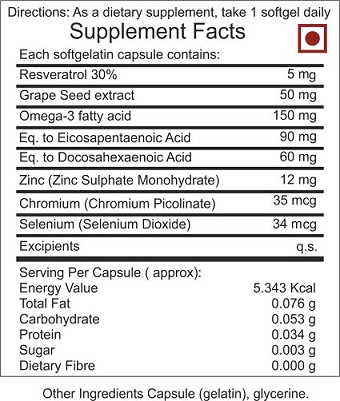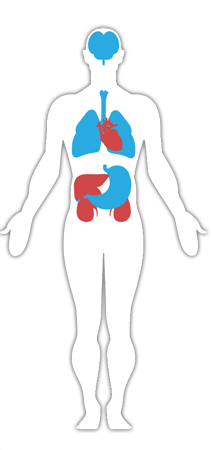 We've all experienced it – the moment of big disappointment, when you realize that you've been shamelessly staring at your dermatologist or hair dresser and thinking, how do they manage to pull it off so effortlessly? What could be their ultimate secret for a flawless and glowing skin, hair and nails?
Although, nothing can really help you escape the aging process, but we at iOTH can help you give it a good fight in a healthy way – that too naturally!
iResveraYouth, a powerhouse of potent anti-aging formula is specially formulated to help women age in a healthy manner.
Its Resveratrol content makes it the best resveratrol supplement. It not only helps supports smooth cardiovascular functioning but also promotes healthy cellular aging. The superior quality Grape seed Extract India, function as the rich source of anti-oxidants and fatty acids to provide protection against different types of chronic diseases. Omega-3 fatty acids on the other hand are essential for supporting healthy heart and skin and also for keeping cholesterol levels under check. Zinc, helps in protein synthesis and cell division, chromium helps improving blood sugar levels in diabetics and selenium helps protect the cells from getting damaged.
It's time you bid goodbye to all your aging issues and allow us to help you enjoy a healthy and carefree life with iResveraYouth!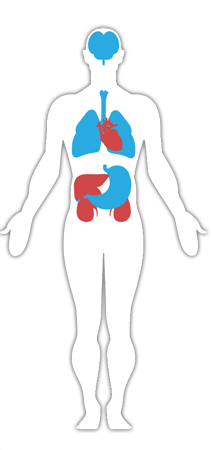 Aging is a natural and inevitable process, but you can't make this an excuse for looking older even when you're in your primes.
Most men, how much responsible they might be for their family and work, are simply ignorant when it comes to maintaining their health. This is one main reason why vast ratios of men are falling victim to serious health issues, such as chronic heart diseases, cancer and stress.
Why wait for the complication to arise, when you can actually help yourself age in a healthy manner?
At iOTH, we pledge to give you a healthy life!
This is why iResveraYouth has been especially formulated to revitalize your cellular activity in order to promote your all-round health and longevity.
Boosting the anti-oxidant benefits of grape seed extracts and selenium, iResveraYouth provides protection against many chronic diseases and prevents damage cell. Its resveratrol content promotes healthy cellular aging and support cardiovascular functions. Omega-3 fatty acids support heart health, brain functions, keeps cholesterol levels under check and also supports the joints. Zinc is helpful in supporting normal cell division and chromium helps improve blood sugar levels in people with diabetes.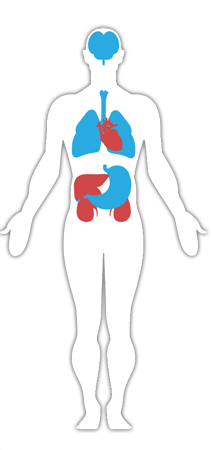 Good nutrition is essential for a good health and overall feeling of wellbeing. However, nutritional requirements tend to change with advancing age. This happens mainly because the body requires more and it absorbs less, also because you cannot gain all the required nutrients from your diet alone.
Therefore, to help you age gracefully and beautifully, iOTH brings you iResveraYouth!
Consisting of a synergetic blend of unique ingredients, iResveraYouth is especially formulated to help aging adults get their daily dose of much needed nutrition through a single softgel supplement.
Comprising of grape seed extract, iResveraYouth helps is beneficial for a number of cardiovascular conditions. In addition, it may help with poor circulation and may also prove beneficial for eye diseases related to diabetes. Resveratrol on the other hand helps reduce inflammation and prevent oxidation of bad cholesterol. It is also thought to limit the spread of cancer cells and may protect the cells from damage. Omega 3 fatty acids prove beneficial for supporting healthy cholesterol levels and for supporting the joint and brain health. Zinc is essential for protein synthesis, chromium for normal cell division and selenium provides super anti-oxidant protection to protect cells from cell division.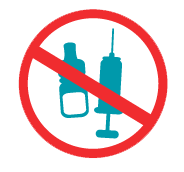 Taking high doses of resveratrol may lead to various undesirable side-effects, such as diarrhea, insomnia, abrupt acne growth, stomach problems, and change in the color of urine and flu in worst cases. Therefore, it is important you only take limited or prescribed doses of this supplement.
FAQ's on iResveraYouth
You are required to consult your health care provider if you are pregnant or breast feeding; suffering from hormone sensitive condition such as uterine cancer, breast cancer, ovarian cancer, uterine fibroids or endometriosis. Discontinue the use of this supplement at least 2 weeks before a scheduled surgery.
*These statements have not been evaluated by the Food and Drug Administration. This product is not intended to diagnose, treat, cure or prevent any disease.