More information on Carica Papaya Leaf Extract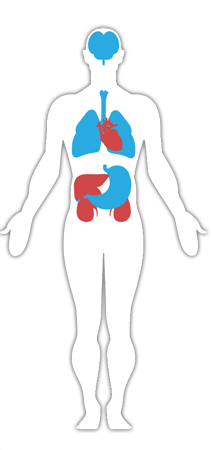 The powerful healing compounds in Carica Payapa leaves are very essential for good health and vitality. You would be surprised to know that the leaf extract may also help to get rid of common skin problems, such as acne, fungal skin infections, freckles, scars and warts. But what's even more interesting is that papaya leaf extract may help you overcome painful symptoms of Premenstrual syndrome.
Carica Papaya leaf extract offers the goodness of great many nutrients for - enhanced mood and vitality, the powerful antioxidant protection of Vitamin A and C, tannins for boosting immune system functions, beta-carotene for eye health and greater immunity and Vitamin E for skin and overall health. Why should you choose Carica Papaya leaf extract –
For skin problems
To ease menstrual pain
To relieve nausea
For powerful antioxidant protection
For platelet support
For healthy digestive function
To boost immunity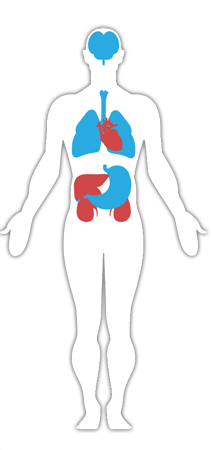 Papaya plant offers extraordinarily useful health benefits. This is especially true for papaya leaves that offer the goodness of essential nutrients, including - potassium, calcium, magnesium, manganese, sodium, iron and vitamins A, C and E.
The papin in papaya leaf extract is thought to provide relief against acute prostate inflammation and may prove helpful in case of BPH (benign prostatic hypertrophy). Clinical studies conducted in Russia showed that papin found in papaya leaf helped in reversing rectal lesions induced due to extreme prostate enlargement in over 97% of the men who were treated.
Researchers are currently studying papin to investigate the effectiveness of this powerful enzyme in treating herpes zoster (shingles) and herpes simplex virus. Interestingly, chymopapain, another potent enzyme found in papaya leaf extract is being used as a remedy for pinched nerves and slipped spinal disc. In many areas across the globe, Carica papaya leaf extract is also being used as an amoebicide, vermifuge and anthelmintic to eliminate the worms and other harmful parasites as it is thought that the enzyme, papin digests all the invaders.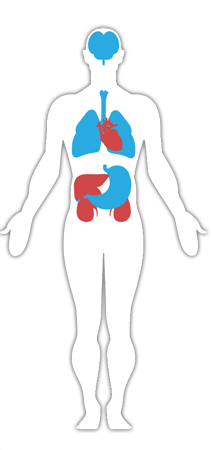 An excellent digestive aid, Carica Papaya leaf extract is a natural remedy for common digestive disorders and is extremely useful for disturbances of the gastrointestinal tract. Papin, a powerful enzyme, found in leaf extract, aids in dissolving and digesting proteins. This way Carica Papaya leaf extracts work to soothe and ease indigestion and other stomach ailments. It effectively breaks down carbohydrates and wheat gluten for additional digestive protection.
Carica Papaya leaf extract can effectively soothe heartburn and is often recommended for gastric catarrh and dyspepsia. The leaf extract can also be used to stimulate appetite.
As most common stomach problems result due to indigestion, therefore use of papaya leaf extracts helps to prevent many health problems. It helps in stimulating digestive aids and production of bile that may result in healthier pancreas and liver.
Carica papaya leaf extract is also said to stimulate bowels during constipation and is believed to be effective for inflammatory bowel disorders.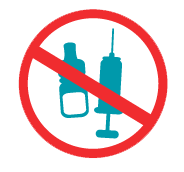 Carica papaya leaf extract is generally safe when taken by mouth in prescribed amounts. Women who are pregnant or nursing should consult their health care provider before using papaya leaf extract. You also need to consult your doctor before taking leaf extract if you are taking some medication or have some medical condition. You should discontinue the use of carica papaya leaf extract and immediately consult your health care provider in case of any adverse reactions.
FAQ's on Carica Papaya Leaf Extract Supplement
*These statements have not been evaluated by the Food and Drug Administration. This product is not intended to diagnose, treat, cure or prevent any disease.