More information on Cranberry With D-Mannose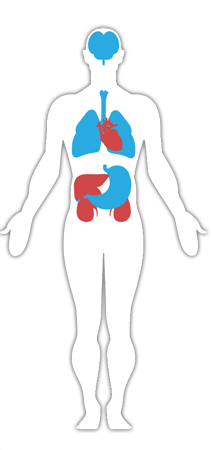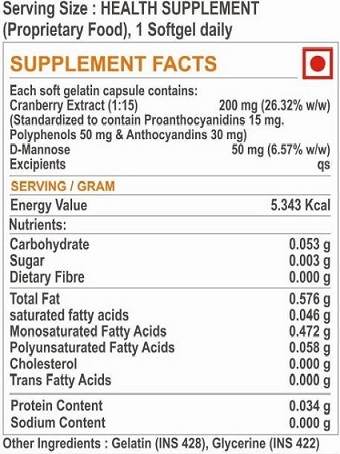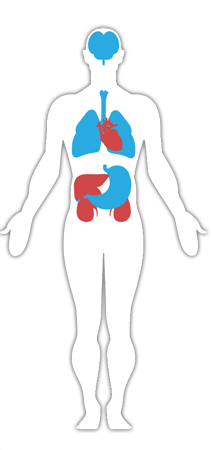 Women on an average suffer from urinary tract infections (UTIs) far more than men, in part because of shorter urethras. Surprisingly, 50% of women will develop UTIs during their lifetime. For 20% of women, this infection becomes recurrent due to which some women suffer 3 or more times UTIs every year. The most common symptoms of UTI include increased urinary frequency and pain & burning sensation on urination. Menopausal women stand a greater risk of getting urinary tract infections (UTIs) because of the decreasing levels of estrogen, which causes thinning of the tissues of the urinary bladder as well as of the urethra. This means a thinner lining is more susceptible to infection with bacteria.
You Don't Always Need Antibiotics
Most often, women resort to antibiotics as a typical treatment for UTIs. However, the antibiotic pipeline is running dry as the UTI bacteria are increasing outsmarting the antibiotics.
The good news is that UTIs can be treated successfully without using antibiotics by taking cranberry with d-mannose.
Cranberry with D-Mannose can improve your quality of life and greatly reduce reliance on antibiotics. Although, the use of antibiotics is necessary sometimes, but it's important to realize that prolonged and abusive use of antibiotics can have detrimental effects on your health. Antibiotics kill the good bacteria along with the bad ones, which is why your body becomes susceptible to secondary yeast infections and associated digestive problems.
Cranberry with D-Mannose is NOT a drug. In fact, mannose is a naturally occurring sugar which is related to glucose. It helps nourish your healthy flora as it does not affect the "friendly" bacteria. In fact, it does not kill any bacteria; it just renders the bad bacteria unable to stay in the urinary tract.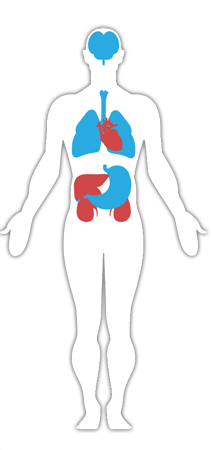 Interestingly, the symptoms of urinary tract infections are generally a lot milder in men as compared to women. In fact, there have been cases where men have experienced no symptoms of UTI at all and have remained unware of the infection. Urinary tract infections in men can cause inflamed prostate gland, which may result in chronic prostate problems. When infected you might experience any one or more of these common symptoms –
• Rapid onset of lower abdominal pain (bladder pain)
• Cloudy and smelly urine
• Uncomfortable or painful urination
• Increased urinary frequency and urgency

The main problem is when E.Coli gets out of the bowel where it actually belongs and enters the bladder and multiplies, you get UTI. Taking iOTH Cranberry with D-Mannose can provide you much needed relief from the infection. Cranberry extract contains proanthocyanidins which efficiently prevents E.Coli from sticking to the bladder and urethra. Additionally, it also offers potent immune-stimulating effects.
The chemical structure of D-Mannose, on the other hand, sticks to E.Coli bacteria, far more tenaciously than this bacterium adheres to the human cells. This ways, mannose efficiently prevents the bacterium from attaching to the urinary tract lining and hence prevents further spread of infection.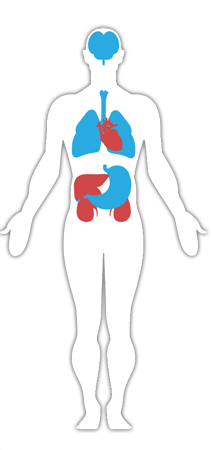 Urinary tract infections (UTIs) are a common case of morbidity in aging adults over 70 years of age. It is a well-established fact that the prevalence of UTIs increases with growing age and this increase is seen equal in both sexes. However, the elderly urinary tract infections rarely cause clear symptoms and may not even involve discomfort or pain at all. This is because as you get older the immune responses in your body changes – it's a part of the normal aging process.
Identifying Warning Signs of UTIs in Elders
One of the best indicators of UTIs is a sudden change in behaviour of older adults. Other signs that you need to look out for include – onset of early urinary incontinence or not being able to do normal routine tasks with ease because of confusion.
In fact, UTIs in elderly are often mistaken to be the early stages of dementia, mainly because of the following symptoms –
Confusion
Hallucinations
Agitation
Dizziness and poor motor skills
Frequent falls
Other noticeable behavioral changes
Cranberry with D-Mannose has shown to help prevent or in some cases even treat urinary tract infections in aging adults. Several studies have assessed the effectiveness of cranberry and mannose against UTIs. A few small yet significant studies have even showed promising results.
As cranberry with d-mannose is generally safe with limited to no side effects, when taken by mouth in prescribed doses, it is strongly recommended to patients experiencing recurrent urinary tract infections.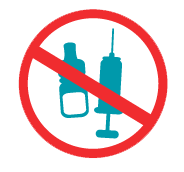 Cranberry with D-Mannose is generally safe when taken by mouth in prescribed amounts. Most people do not experience any side-effects and this dietary supplement is well tolerated when used at recommended dosages. However, you need to consult your doctor before taking this supplement if you are pregnant, nursing, taking any medication or have any medical condition.