More information on Vitamin D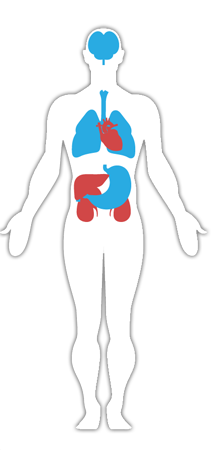 Vitamin D plays a significant role in women's health. This is not only the best vitamin for skin, but is also required for bone building and to fulfill additional nutritional requirements, particularly needed during pregnancy and breast feeding.
Surprisingly, you may not be getting sufficient dose of Vitamin D! Yes, it might seem impossible, as this particular nutrient can be made easily by the body, but women on a whole are Vitamin D deficient.
Vitamin D deficiency is a recurring problem and it continues to plague women of all age groups. Though, the deficiency is more common in aging women, but it's increasingly becoming a serious concern even for the younger women. At iOTH, we pledge to give you a better and healthier life. This is why we are offering iDaily-D softgel, the best source of Vitamin D3 to help women achieve total health. Some of the key benefits of Vitamin D include -
Reduce the risk of multiple sclerosis (MS)
Increase calcium absorption and make bones stronger
Lower the back pain
Regulate calcium and phosphate levels
May also promote heart health
Reduced estrogen levels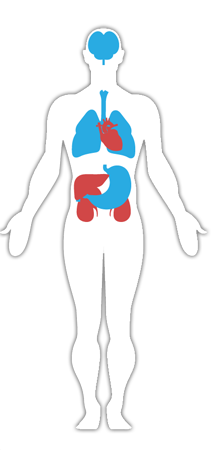 Vitamin D deficiencies were fairly uncommon when men rolled their sleeves up to work in sunny fields. But, with the gradual shift of work from farms to office cabins, things changed!
Despite the numerous health benefits of Vitamin D, a deficiency does occur in men who are older, obese or aren't exposed to enough sunlight. Consuming recommended quantities of Vitamin D capsules is not only essential to the body for absorbing calcium and repairing bones, but daily intake of 1000 IU of this vitamin can prove vital for disease prevention too! Vitamin D is essential for men for maintaining:
Heart Health: Intake of sufficient quantities of Vitamin D helps in reducing a man's risk of developing heart diseases.
Testosterone Levels: Men who increase the intake of Vitamin D tend to have higher levels of testosterone compared to men who are deficient in the particular nutrient.
Improved Mental Ability: Growing Age negatively affects the cognitive functioning of the brain in men; however increased Vitamin D consumption improves a man's brain function.
Weight Loss: Regularly consuming recommended range of Vitamin D can help men reduce their abdominal weight, which in turn helps them prevent excessive weight gain.
iOTH iDaily-D offers an extremely high nutritional value to men's health. Daily consumption of this easy to swallow softgel promotes calcium absorption in the gut and helps maintain adequate levels of calcium and phosphate to enable normal mineralization of bones.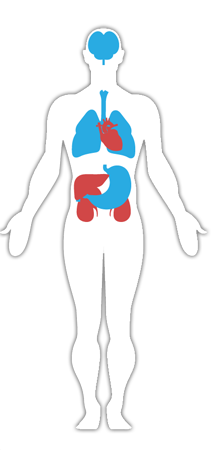 Vitamin D deficiency is associated with muscle weakness and is a common problem with aging adults. Older people stand at greater chance of developing Vitamin D deficiency due to the various risk factors involved, these include:
Decreased dietary intake
Reduced skin thickness
Diminished sunlight exposure
Impaired intestinal absorption
Therefore, aging adults require adequate amounts of Vitamin D to promote optimum calcium absorption for normal bone growth and maintenance of bone density. Vitamin D is also required for maintaining muscle strength.
IDAILY-D FOR IMPROVED BONE DENSITY IN AGING ADULTS
Taking prescribed dose of iDaily-D, the best Vitamin D3 supplement, can help aging adults slow losses in bone density, thereby decreasing incidents of bone fractures and falls in older people.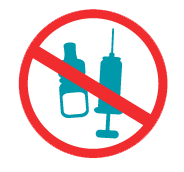 As they say - 'excess of everything is bad', same is the case with Vitamin D.
Vitamin D is generally safe when taken by mouth in prescribed amounts. Most people do not experience any side effects with this vitamin, unless too much is taken.
Vitamin D toxicity can lead to non-specific symptoms including anorexia, heart arrhythmias and polyuria. Additionally, it can also lead abnormally high blood calcium levels, resulting in nausea, confusion, constipation, irregular heart beat and even kidney stones. People suffering from severe kidney diseases can also suffer from "hardened arteries".
It is almost impossible to gain excessive amounts of Vitamin D from direct sunlight. Also, taking prescribed amount of the best Vitamin D supplement, iDaily-D does not put you at a risk of Vitamin D overdose.
It is only when you take higher doses of Vitamin D that you risk yourself of developing such symptoms.
FAQ'S ON VITAMIN D3 SUPPLEMENTS
*These statements have not been evaluated by the Food and Drug Administration. This product is not intended to diagnose, treat, cure or prevent any disease.