More information on iOTH Multi-Vitamin with Ginseng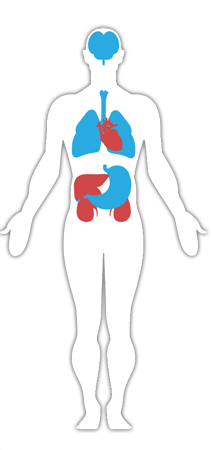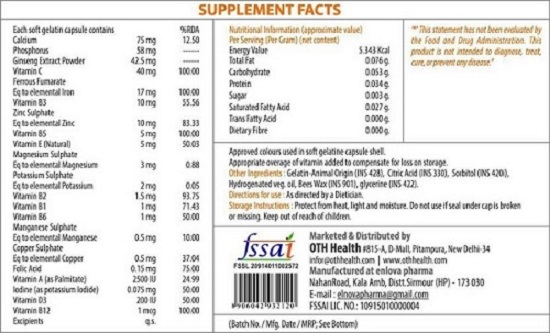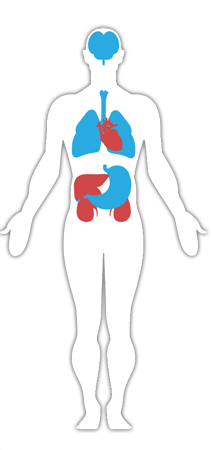 When it comes to good health, multivitamin is a great way to make up for the nutritional shortfall. Over the years, it has been shown that women who take multivitamin have a lower risk of diseases. That's why iOTH multi-vitamin with ginseng is developed with adjusted levels of right ingredients to support the specific nutritional needs of women.
Why choose iOTH Multi-Vitamin with Ginseng –
Promoting immune, heart & bone health
Enhancing carbohydrate metabolism and energy production
Enhancing mental alertness and performance
Promoting vitality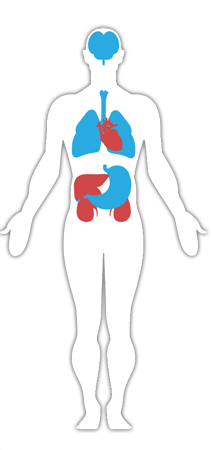 No matter how healthy your diet is – most men suffer from nutritional deficiencies. Multivitamin can act as your nutritional cover by providing you all essential nutrients that are missing from your diet and help promote good health.
Why choose iOTH Multi-Vitamin with Ginseng –
Nervous system: Magnesium and B-Vitamins are essential for supporting nervous system health and may assist with symptoms of stress.
Energy – An essential body electrolyte, potassium helps to keep you energized all through the day.
Antioxidants – Vitamins C & E provide protection against the damaging effects of free-radicals. Vitamin C is also important for the production of collagen – an important component of blood vessels, bones and skin.
Immunity – Vitamins A, C, E and the mineral zinc help in maintaining & promoting healthy immune system.
Physical/ Mental Health – Ginseng helps boost stamina and energy levels. It helps regulate metabolism for increasing energy levels. It also acts as a stimulant for brain cells and helps in improving memory, concentration and thinking ability.
Healthy prostate - Zinc and Ginseng are also required for male reproductive health and to support a healthy prostate.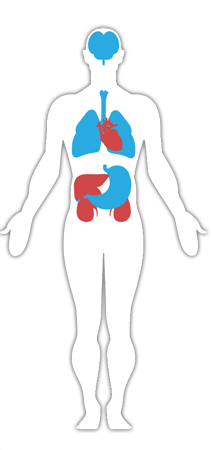 In an ideal world, ageing adults would get all the required nutrients from fruits, vegetables and other important whole foods. But with the growing age, the hormonal changes make it increasingly difficult for the body meet the daily nutritional requirements for certain vitamins and minerals.
Other factors contributing to the loss of proper nutrition in ageing adults include –
Trouble in chewing
Diminished diet
Limited budgets
Trouble in finding healthy nutritious food
Plus the fact that the body becomes less efficient with the growing age and it becomes tough to absorb all the nutrients.
Why iOTH Multi-Vitamin with Ginseng
Taking a daily Multi-vitamin with Ginseng is a good nutrition policy especially for the ageing adults. A multivitamin can not only build in the nutritional gaps from a routine diet but may also provide added health benefits.
Bone health – Calcium, magnesium and Vitamin D are essential nutrients required for supporting and promoting bone health and are also important for maintaining optimum bone density.
Healthy heart – Vitamin E is a powerful antioxidant which assists proper blood circulation, promotes a healthy heart and can help alleviate cold hands and feet.
Boost immunity – Taking a multivitamin may stimulate the immune system, helping the body fight against infections and diseases.
Cognitive function – With the growing age the cognitive function may decrease. Taking multivitamins may greatly reduce the risk of micro-nutrient deficiencies and may promote cognitive functioning.
Cold and flu – According to a study, ageing adults who took ginseng showed a remarkable 48% decrease in relative risk of respiratory illness.
Memory – Ginseng may help improve working memory and mood in ageing adults.
Numerous studies have shown the effectiveness and benefits of supplementing the diet with missing nutrients. It has been found that multivitamins containing calcium and vitamin d may also help increase bone density and reduce fractures in elders.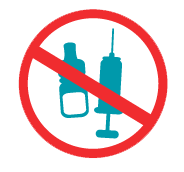 Multi-vitamin with ginseng is generally safe when taken by mouth in prescribed amounts. Most people do not experience any side-effects and this supplement is well tolerated when used at recommended dosages.
FAQ's on Multi-vitamin with ginseng
*These statements have not been evaluated by the Food and Drug Administration. This product is not intended to diagnose, treat, cure or prevent any disease.