More information on COENZYME Q10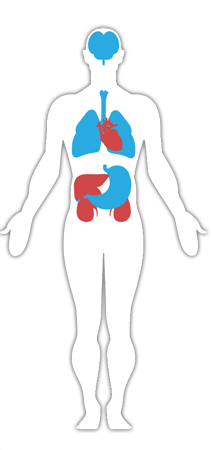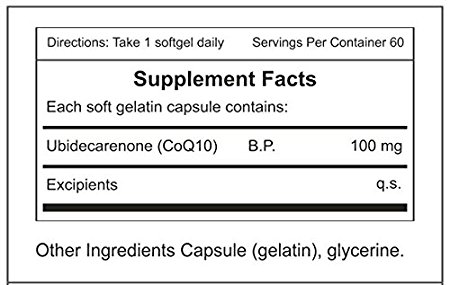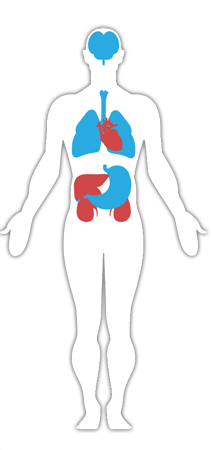 Coenzyme Q10 is essential for heart health in many ways. It helps support healthy oxidative state of LDL cholesterol, assures circulatory health and maintains optimal functioning of heart muscles. It may also help in promoting healthy vessel walls. Additionally, CoQ10 may play an essential role in decreasing the severity and number of migraine headaches.
Early research indicates that Coenzyme Q10 may help decrease the occurrence of pre-eclampsia – a condition of high blood pressure during pregnancy, especially in women who are at a greater risk. A small number of studies also suggest that taking CoQ10 supplements may help lower the incidents of breast cancer.
Coenzyme Q10 does not only provide internal benefits but has plays an important role in maintaining the youthfulness of the skin. A miracle nutrient, it helps the skin look younger. This is mainly because the levels of CoQ10 decrease in the body with the growing age. You would be surprised to learn that most women above thirty have below optimum levels if Coenzyme Q10 in their skin. Deficiency of this nutrient results in impaired ability of the skin to produce elastin and collagen. Collagen is essential for maintaining firmness of the skin, while elastin serves to preserve its flexibility.Loss of both can make your skin appear dull with wrinkles and untimely sagging.
CoQ10 can efficiently fight signs of skin aging owing to its strong antioxidant properties. It helps neutralize the damaging effects of free radicals which is one of the major causes of pre-mature aging of skin.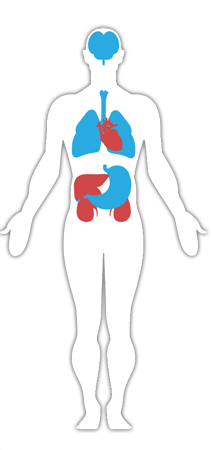 A vitamin like substance, Coenzyme Q10 is found in the body cells, especially in kidney, heart, pancreas and liver – to fight diseases and promote overall health. Coenzyme Q10 is a powerful antioxidant which blocks all actions that can damage body cells. According to new studies, CoQ10 supplements can help enhance sperm movement in infertile men.
Research indicates that Coenzyme Q10 in the seminal fluid shares a co-relation with sperm count and sperm motility in men.
According to a study on the daily supplementation of CoQ10, conducted in 2004, on a few infertile men with low sperm-count, it was found that – before the start of the study, these men had below the optimum amount of CoQ10 in the seminal fluid. However, after six months of CoQ10 supplementation, these men not only showed increased levels of Coenzyme Q10 but improved sperm motility was also observed.
This study was later supported by another study conducted in 2009. The 2009 study examined the distribution and concentration in men with azoospermia and varicoceles, before and after the treatment.it was found that Coenzyme Q10 improved both the sperm count and sperm motility in men after the treatment.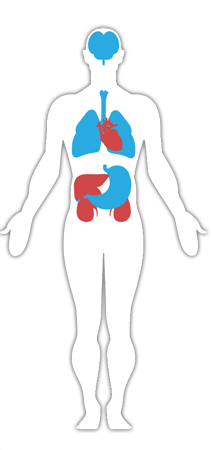 CoQ10 is well known for its cardiovascular and heart health benefits. By helping mitochondria – the cellular powerhouse – to burn fuel much more efficiently, Coenzyme Q10 is not only able to protect the heart, but all other cells of your body. A young & healthy body has the ability to produce as much Co-enzyme Q10 as is needed. However, growing age and increasing stress can result in major drop in CoQ10 levels. As a result, the cells ability to regenerate and withstand stress declines gradually.
As deceasing levels of Co-enzyme Q10 are correlated to ageing process, it is hence considered as one of the most accurate biomarkers of aging.
This is one main reason why researchers are increasingly growing fascinated with Co-enzyme Q10 and its effect on tissues beyond the cardiovascular system. Increasing number of evidences point towards CoQ10 role in promoting brain and nervous system health, in metabolic syndrome and diabetes, in chronic lung diseases and asthma sand even on the aging immune system.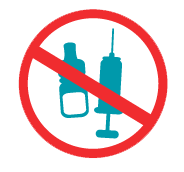 It is very unlikely to overdose on Coenzyme Q10. However, possible symptoms of CoQ10 overdose include diarrhea, low blood pressure & vomiting. Seek immediate medical help if you believe you've taken excess of CoQ10. Also, you need to consult your health care provider before taking Coenzyme Q10 if you are pregnant or breast feeding.
FAQ's on COENZYME Q10 Supplement
*These statements have not been evaluated by the Food and Drug Administration. This product is not intended to diagnose, treat, cure or prevent any disease.