More Information On Omega 3 Fish Oil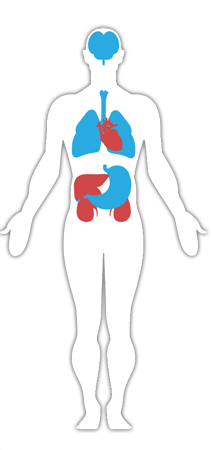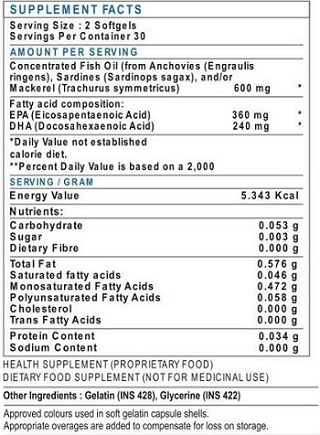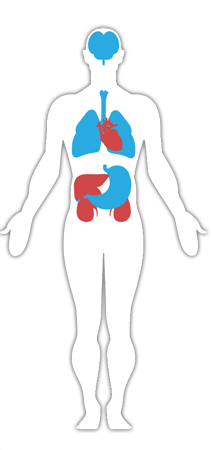 Omega 3 fatty acids are crucial for promoting and preserving women's health. It's no doubt that most women dread the word 'fat' and why not, after all trans-fats and saturated fats are indeed bad for the health. However, women should remember that not all dietary fats are created equal.
Mono unsaturated and polyunsaturated fats are good for health and these also reduce the risk of heart diseases. Omega 3, in particular, is a type of polyunsaturated fat which is a key to optimal health. EPA and DHA are two important omega 3 fatty acids are what women need the most.
iOTH Omega 3 Fish Oil Benefits for Women
Heart health is one of most important benefit of omega 3 fatty acids. It includes helping promote and maintain regular heart rhythm, lowering blood fat levels, reducing blood pressure and decreasing the rate at which the arteries get clogged up.
Besides the general health benefits, iOTH Omega 3 Fish Oil is favourable for women for the following reasons –
Helps ease PMS symptoms –Various studies have found that omega 3, which is known for its anti-inflammatory properties, can help soothe painful PMS symptoms, such as menstrual pain.
Helps alleviate rheumatoid arthritis – You would be surprised to learn that rheumatoid arthritis affects more women than men. Also, women tend to suffer more painful & severe symptoms of the disease in comparison to men. According to a 2010 study on fish oil and rheumatoid arthritis, fish oil helped in decreasing the severity of rheumatoid arthritis, such as joint pain and stiffness in women suffering from the disease, so much so that their medicines reduced to half and even got discontinued in some cases.
Provides protection against osteoporosis – Osteoporosis is the loss of bone density with the growing age. Women staring off with a lower bone density, stand a greater risk of developing osteoporosis than men. A systematic review of omega 3 and osteoporosis reported favorable effects of omega 3 on bone mineral density.
Keeps you happy: Omega 3 provides protection against depression too. In one of the largest studies on omega 3 supplementation, it was found to prove effective against major depression disorders.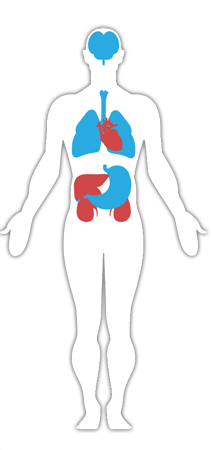 Whether you work in an office performing 9-5 job or whether you're an athlete, undoubtedly you wish to give out your best at whatever you do. But, to achieve this you need to constantly look out for ways to naturally improve your health and performance. By now, you must be familiar why it is crucial to include omega 3 in your diet, but do you know why it is particularly important for men?
The list of benefits offered by omega 3 is plentiful. That's because omega 3 is a good fat that has the potential to have a number of positive effects on your mental and physical health. Some of the most notable benefits of omega 3 for men include –
Reducing inflammation: Inflammation is one of the primary causes of soreness in joints as well as chronic pains. This can be very frustrating if you are all set to go hit the gym, but you cannot because of the severe pain. However, research suggests that omega 3 fish oil has the potential to reduce inflammation and provide relief from the chronic pain.
Promotes heart health: According to studies, including omega 3 in your diet may help decrease the risk of cardiac arrest and may also result in decrease of high blood pressure levels. Additionally, omega 3 may improve cardio-respiratory functions, thus enhancing the ability of athletes to compete at higher levels for longer periods of time.
Supports fat loss: All men interested in improving their body composition certainly need to include more of omega 3 fatty acids in their diet. Recent studies indicate that omega 3 has the potential to promote fat loss, thereby improving body composition, when combined with daily physical activity and well-balanced diet.
Promotes cognitive function: Studies have shown that omega 3 fish oil may help enhance reaction time, decision making, accuracy and overall brain function and cognition.
All these benefits make iOTH Omega 3 Fish Oil ideal for men who are always looking to stay ahead of their competition.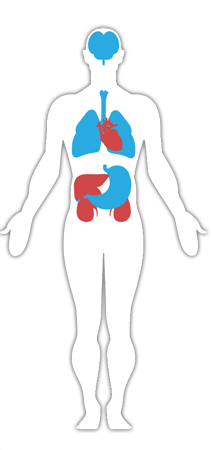 As you grow old, the risk of serious health problems, such as heart diseases increases. The good news is – omega 3 fish oil has its best established benefits particularly for aging adults. In fact, higher levels of omega 3 fatty acids, particularly EPA/DHA has shown to decrease the risk of dementia and improved the overall rate of survival in aging adults according to various studies.
Why Choose iOTH Omega 3 Fish Oil
Ageing adults may consider taking iOTH Omega 3 Fish Oil as these may reduce the risk of repeat episodes of coronary heart disease, reduce triglyceride levels and lower the chances of heart diseases. Making fish oil a part of the daily diet may also help reduce the progression of Alzheimer's disease and other forms of dementia in elders. Other prominent benefits of fish oil for elders include –
Heart health: Omega 3 fish oil offer incredible health benefits from cardiovascular standpoint. They not only prevent heart problems in aging adults but also cut the risk of complications in elders already having heart disease. Omega 3 helps maintain a steady heart rhythm and reduces the risk of strokes.
Osteoporosis: Studies have shown that aging adults who included higher levels of fatty fish in their diet had greater bone density in the hip. Another study revealed that fish oil when taken in combination with primrose oil and calcium increased bone density in aging adults with osteoporosis.
Depression: Various studies have shown that omega 3 fish oil may play an important role in brain chemistry and provide a number of benefits. These studies also showed that blood levels of omega 3 were lower in those elders who suffered from depression.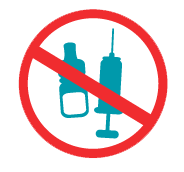 Omega 3 fish oil is generally safe when taken by mouth in prescribed amounts. Most people do not experience any side-effects and it is well tolerated when used at recommended dosages.
Discontinue the use of best omega 3 capsules if you have any of these serious effects:
Fever, body aches, chills
Chest pain
Irregular heartbeats
FAQ's on Omega Triplexpert Supplement
*These statements have not been evaluated by the Food and Drug Administration. This product is not intended to diagnose, treat, cure or prevent any disease.