More information on FLAXSEED oil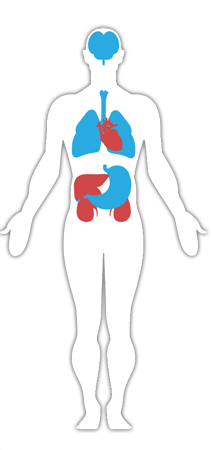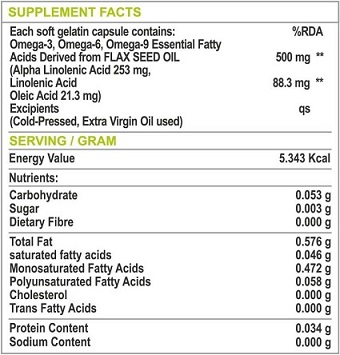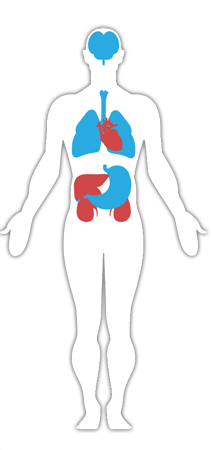 Flaxseed oil is a rich source of essential nutrients that can assist with common female health issues, right from preventing serious diseases to fighting the signs of aging.
Women are prone to various diseases and conditions, and they also suffer from symptoms of PMS, menopause and associated conditions related to the reproductive system. Flaxseed oil offers the goodness of vital nutrients which can help combat both the symptoms as well as the afflictions.
The fatty acids in flaxseed oil are extremely important for women's health, as these are essential but not made by the body. Consumption of these essential fatty acids helps in promoting healthier cell walls, which are more capable of fighting infection while protecting the body cells.
iOTH Flaxseed Oil Benefits
Flaxseed oil health benefits for women are exceptional. Regular consumption of prescribed doses of flaxseed oil can:
Ease water retention as well as hot flashes during menopause
Help deal with painful symptoms of PMS, including cramps
Enhance the appearance of hair, skin and nails
Combat skin problems, such as psoriasis and eczema
Fight the signs of aging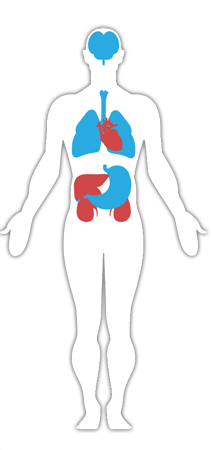 Flaxseed oil contains ALA (alpha-linolenic acid), which acts as a precursor to the essential omega-3 fatty acids that converts into EPA and DHA – the more active omega 3s in the body. There is good evidence supporting the fact that flaxseed oil may help lower cholesterol levels.
Flaxseed oil has been found to be beneficial for those suffering from Colitis and Crohn's Disease. Various studies suggest that flaxseed oil seems to help calm the inner lining of the inflamed intestines.
Flaxseed oil may also improve the condition and provide relief to people afflicted with Sjogren's syndrome.
iOTH Flaxseed Oil Benefits By –
Promoting cardiovascular health
Supporting effective immune response
Aids in maintaining prostate health
Reducing inflammation in the joints
Supporting normal brain function
Supporting healthy functioning of the nervous system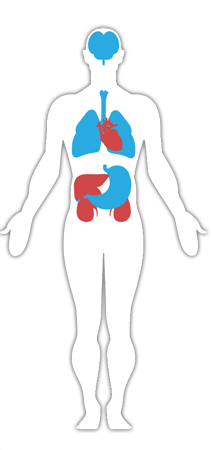 Flaxseed oil is a great source of polyunsaturated fatty acids, including ALA. The alpha-linolenic acid along with the other related nutrients in the oil seem to help decrease inflammation. This is one main reason why flaxseed oil is thought to be useful as a natural remedy for rheumatoid arthritis as well as other inflammatory diseases.
People take flaxseed oil for many different conditions including – high cholesterol and rheumatoid arthritis. It is also widely being used for anxiety, dry eyes, skin infections, osteoarthritis, benign prostatic hyperplasia (BPH), high blood pressure, atherosclerosis, heart diseases and ADHD (attention deficit hyperactivity disorder).
Flaxseed oil is largely being preferred as a laxative for constipation. It is also used for soothing skin irritations and to soften roughness.
More Reasons Why You Need iOTH Flaxseed Oil Extract –
An essential fatty acids dietary supplement for vegans and vegetarians
Rich in omega 3,6 & 9 for heart health
Advanced support for immune and nervous system functioning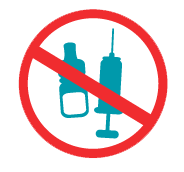 Flaxseed oil is likely safe for most people when taken by mouth in prescribed doses for the recommended time period. Side effects of taking flaxseed oil are rare. However, abusive use (taking large doses) of flaxseed oil extract may cause diarrhea and loose stools. It may also result in some allergic reactions.
Most people do not experience any side-effects with flaxseed oil as it is well tolerated when used at recommended dosages.
FAQ's on FLAXSEED OIL Supplement
*These statements have not been evaluated by the Food and Drug Administration. This product is not intended to diagnose, treat, cure or prevent any disease.