More information on LECITHIN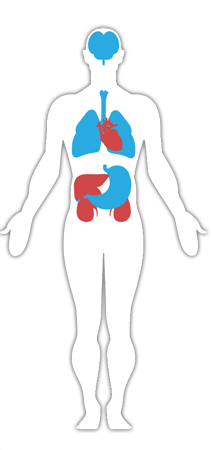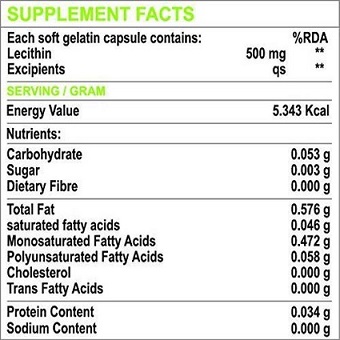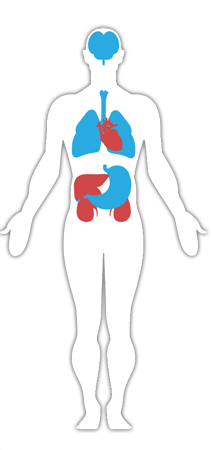 Lecithin is a phospholipid or fat that is needed in small amounts by the body's cells. It is rich source of choline. With the growing age, we produce less of choline – an essential nutrient needed for liver detoxification, movement of nutrients & fats and bile production.
Lecithin supplementation can benefit women to a great extent. Here's how –
• One of the greatest benefits of lecithin is its ability to break up fats and cholesterol in the body. This makes it highly advisable to people who wish to lose weight. Taking lecithin means increasing your body's metabolism rate.
• Lecithin helps in cleansing the liver and kidneys, which is extremely important for women suffering from urinary tract infections and those who love to eat salty and spicy foods.
• Lecithin helps the body better absorb essential nutrients and supporting the movements of body fluids inside & outside the cells.
• Lecithin also provides skin benefits. Sufficient levels of lecithin in the body helps in nourishing the skin and reduces the possibility of dealing with common skin problems, such as acne, blackhead and whiteheads. Lecithin supplement may also help with high cholesterol levels. Women who suffer from stress could also benefit from lecithin.
Pregnancy and Lecithin
Various studies have been conducted to show the relationship between the functions of lecithin and reproductive health of women. Choline, the main component of lecithin helps maintain a healthy pregnancy and helps maintain ideal stage of infant development. Lecithin may also help support healthy development of breast cells as well as glandular functioning.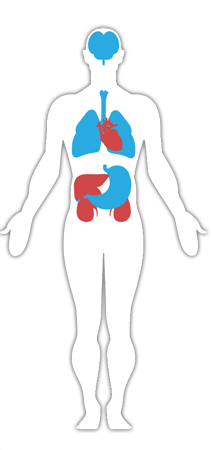 The greatest benefit of using lecithin is breaking down fats in the body. Found at cellular level, lecithin helps in controlling the flow of nutrients and waste materials, in & out of the cells. For over decades, lecithin has been an attribute for treating high levels of cholesterol. Research has shown that lecithin helps prevent the compilation of bad cholesterol and fats on walls of the arteries.
Lecithin can also be used effectively to prevent liver cirrhosis as it helps disperse fats by breaking it down, such that it does not get accumulated in the liver. This is why soy form of lecithin is widely used to help individuals lose weight.
Other vital benefits of lecithin include –
• Lecithin is believed to promote healthy gallbladder functioning as it assists in the prevention of gallstones.
• This supplement has also been prescribed often to improve memory of those having brain related medical problems, such as Alzheimer's, dementia or amnesia.
• Lecithin has also been used in endurance sports for boosting the physical performance of athletes.
• It is also being claimed that lecithin is a part of treatment for various heart ailments and psychosis.
Lecithin and Men's Health
The male semen contains a considerable amount of lecithin. Supplementing your diet with soy lecithin may help to increase the amount and also the volume of prostate secretions.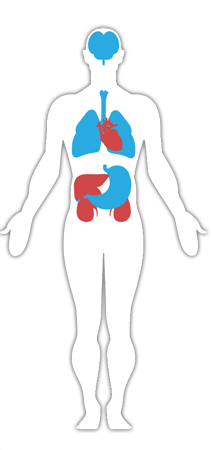 For many aging adults, advancing age corresponds with reduced mental functioning, which even includes memory loss. However, some dietary changes and lecithin supplements may help provide you long-term benefits.
Lecithin contains phosphatidylcholine as its key component, which acts as a precursor of the neurotransmitter acetylcholine. This causes a positive effect on the brain as well as memory functions. Phosphatidylcholine is used by your body to produce acetylcholine, which is the main substance involved in memory, learning, sleep, muscle function, circulation and hormone secretion. It helps nerve cells send impulses normally and properly. Research indicates that soy lecithin helps combat mild memory problems generally associated with aging.
Other benefits of lecithin for elders include –
• Lecithin helps provide protection against various heart diseases. It helps lower high cholesterol levels and prevents toxins from clogging the arteries. It has been shown that individuals who included lecithin in their diet experienced remarkable development in cardiovascular health.
• It is beneficial for individuals suffering from arthritis, as it can efficiently help you deal with this painful ailment. Lecithin comprises of essential fatty acids which help maintain and promote bones, joints and muscle health.
• Another major benefit of lecithin is its ability to protect the brain and spinal cord from damages and keep them in good working condition.
• A slow and progressive decline in hearing is common amongst aging adults over 60. By the time most of the people reach 80, their hearing decline has reached to such as extent that people need the assistance of hearing aid. However, according to researchers, lecithin may help preserve the cochlear mitochondrial function and may significantly reduce the chances of hearing loss associated with aging.
The positive effects of lecithin on cardiovascular and cholesterol health are clear. According to neurologists lecithin is an important part of overall cognitive and brain preservation process. It also appears to benefit in preventing age-related hearing loss. It might also have some benefit aging adults in conditions, such as Parkinson's disease.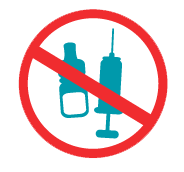 Lecithin is generally safe when taken by mouth in prescribed amounts. Most people do not experience any side-effects with this supplement as it is well tolerated when used at recommended dosages. However, if you are pregnant, nursing, taking any medication or have any medical condition, consult your doctor before use. Discontinue use and consult your doctor if any adverse reactions occur.
FAQ's on LECITHIN Supplement
*These statements have not been evaluated by the Food and Drug Administration. This product is not intended to diagnose, treat, cure or prevent any disease.