More information on Wheat Germ Oil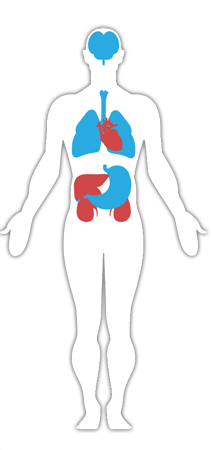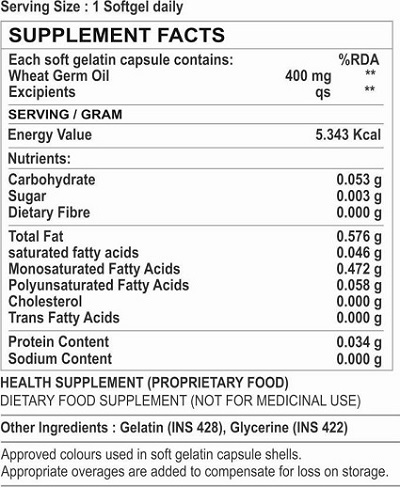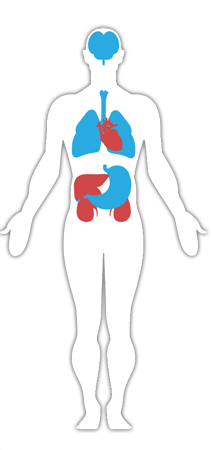 Improve the look and feel of your skin with natural anti-aging skin care solution. Wheat germ oil makes one of the best anti-aging supplements owing to the many health benefits it offers.
The antioxidant and anti-aging properties of wheat germ oil protects your body against various diseases. It is great for reducing sings of skin aging, such as fine lines and wrinkles. It also works efficiently to eliminate age spots on your skin. Regular intake of wheat germ oil supplement can help prevent pre-mature aging of skin. Rich in Vitamin E, the oil provides powerful anti-oxidant protection against free-radicals and prevents them from attacking the cells of the body, thus providing protection against pre-mature skin aging.
Key benefits offered by Wheat Germ Oil Extract –
• Improves overall health
• Provides powerful antioxidant protection
• Boosts immune system function
• Perfect skin care solution
You would be surprised to know that taking wheat germ oil regularly may help in reducing extra fat deposited in your body.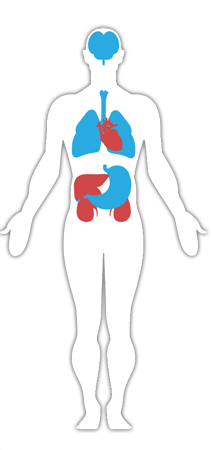 When it comes to good health for men, nothing beats the health benefits offered by wheat germ oil. The oil offers the goodness of an array of vitamins and other essential nutrients, which may help promote heart and prostate health and may even assist with weight control.
Studies indicate that men are more likely to experience heart disease as compared to women. The biggest risk factor for heart disease is high blood pressure. Consuming a potassium rich diet, may help improve blood pressure levels, as potassium helps in decreasing the negative effects of sodium. A great source of potassium, wheat germ oil can efficiently meet the daily potassium requirement of your body for better blood pressure control.
Wheat germ oil is also thought to help with a number of skin conditions, which include -
• Psoriasis
• Vitiligo
• Eczema and other skin irritations
Wheat germ oil is rich in Vitamin E, a powerful antioxidant, which has been shown to improve fertility in men.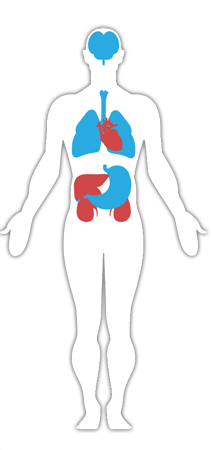 The health benefits of wheat germ oil for elders include a boost in immune system and preventive measures against many serious diseases. The powerful antioxidant and anti-aging properties of the oil can positively affect stamina, muscle development, accelerated healing rate for wounds and improved mental ability.
Loaded with the goodness of over 23 nutrients, wheat germ oil can also aid in digestion, help in weight loss efforts and may also prevent damage to the arteries.
Wheat germ oil is also an excellent source of several unsaturated fats that are known to benefit the body in a number of ways. These include –
• Raises HDL (good cholesterol) levels
• Reduces blood glucose levels
• Improves cardiovascular functions
The fatty acids available in wheat germ oil, especially the linoleic acid, are thought to help prevent atherosclerosis – hardening of arteries.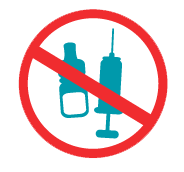 Wheat germ oil is generally safe when taken by mouth in prescribed amounts. Most people do not experience any side-effects with this oil as it is well tolerated when used at recommended dosages. However, if you are pregnant, nursing, taking any medication or have any medical condition, consult your doctor before use. Discontinue use and consult your doctor if any adverse reactions occur.
FAQ's on Wheat Germ Oil Supplement
Wheat germ oil is an excellent source of vitamin E and naturally occurring fatty acids for overall health and well-being.
You are required to consult your health care professional before using Wheat Germ Oil if you are pregnant or breast feeding; immediately before and following any surgery; if you have a bleeding disorder or are suffering from severe heart condition.
*These statements have not been evaluated by the Food and Drug Administration. This product is not intended to diagnose, treat, cure or prevent any disease.