More information on Rosehip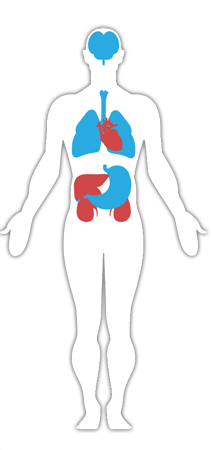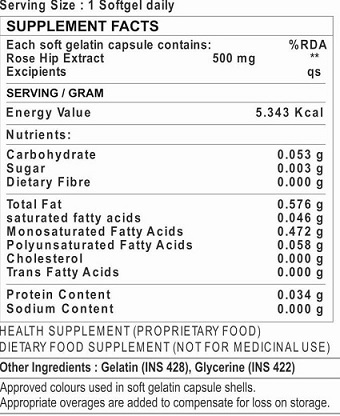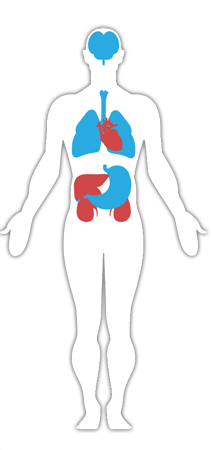 The reason why rose hips are so popular amongst women is because they are extremely effective in treating a wide range of health conditions.
Rose hip offers powerful anti-inflammatory benefits. The health benefits of rose hip for women include its ability to reduce the symptoms of rheumatoid arthritis, lower cholesterol, provide relief from various respiratory conditions, increase urination, manage diabetes, regulate digestive system, increase circulation and boost the immune system.
Rosehip Benefits For Women
Reduces the risk of osteoporosis
Lowers cholesterol
Boosts immune system
Improves blood circulation
Manages diabetes
Diuretic and laxative benefits
Keeps skin healthy and wrinkle free
Reduces the risk of cardiovascular diseases
Prevents chronic diseases
Given the above benefits, what makes rose hip more important for women is its high iron content. Iron is essential component that aids in the formation of red blood cells, deficiency of which may cause anemia – a problem that affects nearly more than half of the average population of women globally. This means having adequate levels of rose hips in the diet can not only help prevent anaemia, but also keep your organs well- oxygenated, optimizing the functionality of various systems.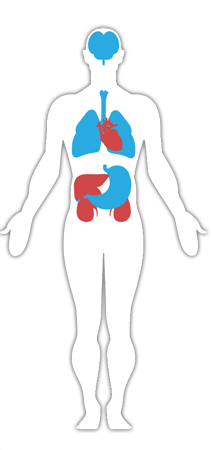 Rosehip offers remarkable health benefits for men. These are a rich source of Vitamin C and can be used for preventing & treating common cold and flu and also Vitamin C deficiencies.
Rosehip are widely used for stomach disorders, such as stomach spasms, stomach ulcers & irritation, stomach acid deficiencies and as "stomach tonic" for intestinal diseases. These are recommended for constipation, diarrhea, lower urinary tract & kidney disorders, gallbladder ailments, back & leg pains, gout, high blood pressure, high cholesterol, chest ailments, increasing blood flow during exhaustion, increasing immune system functions, quenching thirst and increasing urine flow.
Rosehip for Osteoarthritis
A number of studies have examined the effects of anti-inflammatory properties of the extracts of Rosehip, particularly for the symptoms associated with arthritis. The results of all these studies have proved that Rosehip not only provides relief and improves the levels of overall pain, but it also helps increase the range of hip movement. In fact, the studies indicate that the level of pain relief achieved is equivalent to that achieved with the nonsteroidal anti-inflammatory drugs, but with lesser to no side-effects.
As a result, people who were involved in these studies were successfully able to reduce their use of anti-inflammatory drugs and pain-killers when taking rosehip supplements. Some even agreed that they experienced increased energy levels with better quality of life and improved overall wellness with diminished joint problems.
Other benefits of Rosehip for men include –
Immune system booster
Promotes heart health
Skin health
Diuretic properties to cleanse kidneys and rid the body of excess water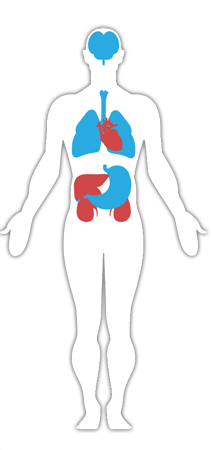 The movable joints and weight-bearing bones experience much wear and tear as the body ages. The most common health problems associated with age are osteoporosis and osteoarthritis.
Osteoarthritis is a joint disease which affects the cartilage – the tissue which covers the ends of the bones in a joint to allow the bones to smoothly glide over each other while absorbing shock of movement. Osteoarthritis can affect any joint, but occurs most often in the hips, knee, finger joints and also the big toe. Aging adults who have previously experienced joint injuries stand a greater risk of developing osteoarthritis.
Rosehip Benefits for Osteoarthritis
A study conducted in 2005 showed that just after taking Rosehip supplements for 3 weeks 82% of people with osteoarthritis reported a reduction in pain. In fact, their pain was reduced to such an extent that 40% of the people reduced the consumption of nonsteroidal anti-inflammatory drugs. This study also found that taking rosehip supplements for continued duration resulted in increased joint mobility, better management of joint pain with greater relief along with reduced joint stiffness while walking.
Not only does Rosehip provide relief from painful symptoms of osteoarthritis but it may also help prevent the progression or onset of the problem by helping to protect and rebuild cartilage.
Other Benefits of Rosehip for Elders
Relief from osteoarthritis, rheumatoid arthritis and back pain
Antidiabetic, lipid lowering and anti-obesogenic activity
Anti-inflammatory activity
Antioxidant support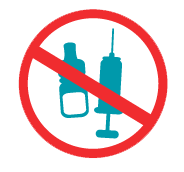 Rosehip supplements have an excellent safety record. Various trials conducted have not reported any side-effects when taken at recommended dosages. They appear to be safe, but it is important to consult your health care provider before taking this supplement, if you are pregnant, nursing, taking any medication or have a medical condition.
Many arthritis sufferers are now turning to rosehip supplements to get rid of some of the most common side effects of anti-inflammatory medications, like constipation and drowsiness.
FAQ's on Rosehip - Rosehip oil Supplement
iOTH Rosehip comes in a two month supply (60 Softgels).
iOTH Rosehip have 18 months of shelf life.
You should consult your Health Care Provider before taking this supplement if you are pregnant or nursing.
*These statements have not been evaluated by the Food and Drug Administration. This product is not intended to diagnose, treat, cure or prevent any disease.