More information on Vitamin D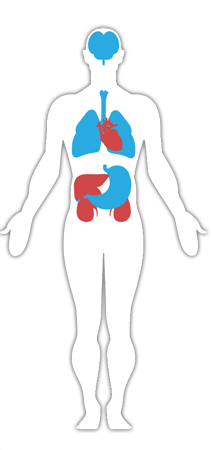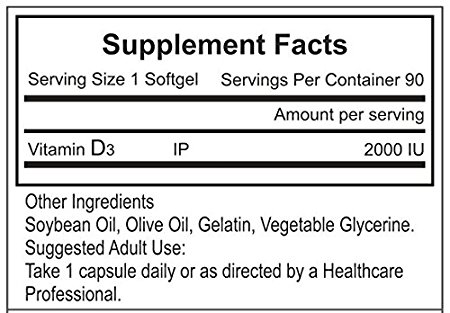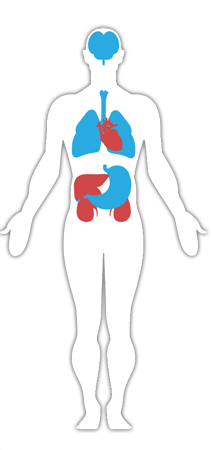 You are probably familiar with the role of Vitamin D in promoting bone health, largely by promoting the absorption of calcium in the body. But, having a Vitamin D deficiency particularly in the ageing years, may lead to osteomalacia or osteoporosis.
You would be surprised to learn that according to a recent study, low levels of Vitamin D have been linked to increased risk of type I diabetes, muscle & bone pain and also some serious cancers of the breast, ovaries, colon, esophagus & lymphatic system.
Women seeking help to lower blood pressure, Vitamin D may be exactly what you need. Also, if you are trying to reduce your risk of diabetes, reducing your chances of heart diseases, multiple sclerosis or rheumatoid arthritis, Vitamin D should be at the front line of your daily supplement regimen.
To control high blood pressure levels
To reduce their risk of developing precancerous colon polyps
To reduce their risk of falling
To reduce the risk of developing multiple sclerosis
For promoting stronger bones, especially during pregnancylth
For boosting immune system functions
Vitamin D also plays an important role in female fertility as well as rates of fetal implantation in the uterus. Interestingly, due to the effects of Vitamin D on muscle strength and function, expecting mothers with low levels of Vitamin D stand a greater risk of cesarean sections because of sub-optimal muscle performance and strength during pregnancy. It is important to realize that Vitamin D deficiency is preventable and iOTH iDaily D Plus is necessary to ensure you get adequate Vitamin D nutrition.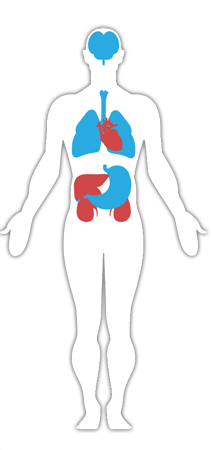 For men, who want be healthier, stronger and keep their brain perform optimally, having adequate levels of Vitamin D is the answer. Stacks of research on the significance of Vitamin D for men show that deficiency of this sunshine nutrient may increase the risk of heart diseases, cognitive decline and also certain types of cancers.
Studies also indicate that getting enough of Vitamin D may provide men with immediate benefits – Vitamin D helps boost the immune system functions and fights off infections such as flu. It also helps in absorption of calcium from the foods, to help prevent bone loss, which can usually begin in men in their thirties.
Why men need Vitamin D
Improved mental ability – Vitamin D can help improve a man's brain function. This is mainly because growing age negatively affects the cognitive function of the brain in men and this decline in cognitive function has been linked to Vitamin D deficiency by researchers.
Weight loss – Various studies indicate that consuming optimal levels of Vitamin D may help men, who wish to lose abdominal fat and hence prevent excessive weight gain. Right levels of Vitamin D in the body increases the levels of leptin, a hormone which alerts the body to stop eating.
Hair growth – Men on an average have a greater tendency to lose hair with the growing age, commonly referred to as male pattern baldness. However, research indicates that Vitamin D may play an important role in preventing hair loss in men by maintaining healthy hair follicles, ensuring the hair remains healthy and strong.
Cardiovascular health – Deficiency of Vitamin D has been associated with cardiovascular diseases, whereas optimal levels of this nutrient have been linked to heart health. This means Vitamin D supplementation could contribute to prevention of cardiovascular diseases.
Preventing multiple sclerosis – Adequate levels of Vitamin D has a protective effect on the risk of developing multiple sclerosis.
Vitamin D is also associated with male reproductive health. This is especially in regards to the normal sperm count as well as sperm motility. According to research, men falling deficient in Vitamin D have lower proportions of mobile and morphologically normal sperm as compared to men having optimal levels of Vitamin D. This means Vitamin D supplementation is crucial for men in order to maximize their reproductive health and for maintaining optimal sperm functions.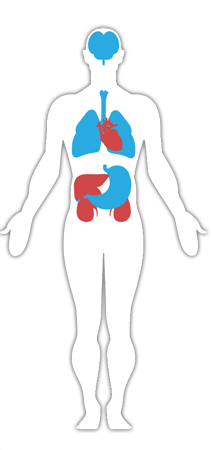 Vitamin D deficiency can have serious side effects on aging adults. Elderly people falling deficient in Vitamin D may stand a greater risk of fracturing bones from falls. Research indicates the link between prolonged Vitamin D deficiency and muscles weakness, which often leads to disability.
A deficiency of the sunshine vitamin is very common among the elders for several reasons. This is mainly because of the following reasons –
Reduced dietary intake of Vitamin D
Reduces skin thickness
Limited exposure to sunlight
Impaired intestinal absorption
Taking Vitamin D supplements for over a period of several weeks can correct such deficiencies in aging adults. According to a study, taking Vitamin D supplements improved knee strength as well as walking distance in elders having Vitamin D deficiency.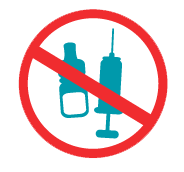 Vitamin D is generally safe when taken by mouth in prescribed amounts. Most people do not experience any side effects with this vitamin, unless too much is taken. You should, however, consult your health care provider before taking this supplement if you are pregnant or breast feeding. Do not take Vitamin D if you have high levels of calcium in the blood; if you suffer from hyperparathyroidism or if you suffer from atherosclerosis.
FAQ'S ON VITAMIN D3 SUPPLEMENTS
*These statements have not been evaluated by the Food and Drug Administration. This product is not intended to diagnose, treat, cure or prevent any disease.