More information on Eye Wonder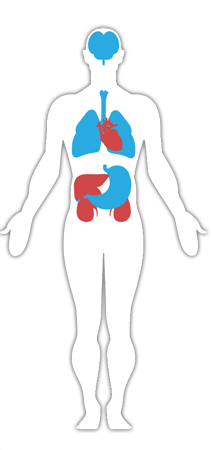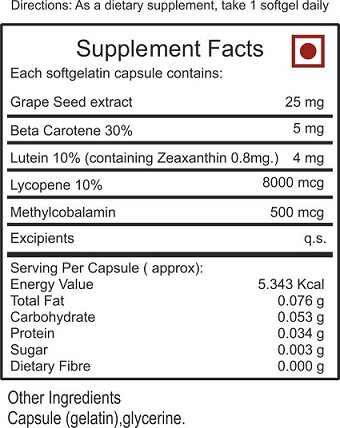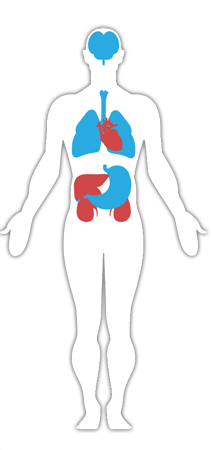 You may consider yourself blessed to have perfect eyesight, but surprisingly, women stand a greater chance of losing vision!
There are a number of health factors that put women at a greater risk of serious vision loss. Some of these include age-related eye diseases; cataracts and glaucoma – all of which result into uncontrollable vision loss.
That's not all, even the hormonal fluctuations lead to vision changes in many women. In fact, certain eye diseases, such as the dry eye syndrome are intrinsically frequent in women, because these problems are generally caused due to menopause and birth control pills.
Based on these specific requirements of women, iOTH brings Eye Wonder – a synergetic combination of potent vitamins and antioxidants for healthy and radiating eyes.
Its lutein and lycopene content helps protect the eyes from free radical damage, thereby reducing the risk of developing cataract and macular degeneration in women. Beta-carotene content of this natural Vitamin A supplement, aids in promoting healthy vision by fulfilling Vitamin A deficiency. That's not all, its Grape Seed Oil content protects the eyes against diseases caused due to diabetes and its Methylcobalamin content is helps in treating Vitamin B12 deficiency.
With so many benefits to offer, Eye Wonder is definitely one of the best supplements for eye health with an incredibly unique all-in-one formula to help women protect and preserve their eye health.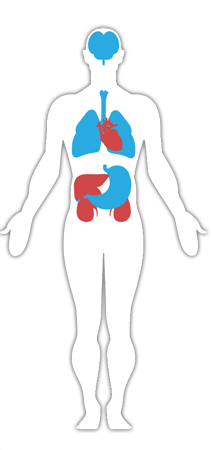 Most men tend to be negligent and careless when it comes to maintaining eye health. This in addition to their hectic lifestyles, working late nights, dedicating long hours on computers, smoking and drinking, further adds up their chances of developing deteriorated vision.
Statistically, it is the men who take major decisions related to their family's all-round health care. Therefore, it is a good idea to maintain your and your family's eye health. A healthy lifestyle will apparently go a long way in slowing the onset of eye problems, such as degeneration of macula. Plus, consistent use of quality eye health supplements, such as Eye Wonder will prove beneficial in providing overall protection to your eyes, giving you healthy eyes.
Dedicated to provide you complete health benefits, Eye Wonder by iOTH will not only help you maintain the moisturized and healthy eyes, but will also provide all-round protection to your body, and here's how:
Lycopene, its anti-oxidant content is not only beneficial in the treatment of cataracts but may also protect cells from damage. That's not all, people commonly use it for preventing heart diseases and it is also used for cancer of prostrate, lung, breast, ovaries, colon and pancreas. Another key ingredient, Methylcobalamin is used for treating a deficiency of Vitamin B12 and age-related macular degeneration. Lutein functions as a light filter, protecting the eyes from sun damage. Beta-carotene is used for Vitamin A deficiency and may also slow the course of osteoarthritis. Grape Seed Extract on the other hand proves beneficial for a number of cardiovascular conditions.
You no more have to worry about taking different supplements for added health benefits. The best Vitamin A supplement for eye, a single softgel of Eye Wonder is all that you need for radiant eyes and healthy well-being!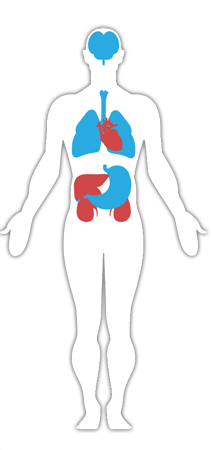 Aging is one of the main reasons for loss of vision in adults. Age-related eye diseases such as cataracts and macular degeneration are the common cause of blindness in aging adults. But, slight lifestyle changes, such as increased nutritional intake is all that you need to avert various eye problems.
Even if you consume a healthy diet and perform regular exercises, you can do a lot more to protect your vision by regular intake of nutritional supplement – Eye Wonder.
One of the best Vitamin A supplements, iOTH Eye Wonder can not only reduce the chances of development of age-related macular degeneration but can also prove beneficial for supporting your overall health and wellbeing.
The anti-oxidant properties of Lycopene help protect the cells from free radical damage. Methylcobalamin is useful for Vitamin E deficiency and for treating pernicious anemia. Lutein, also known as the "eye vitamin" is useful in protecting the eyes from age-related macular degeneration, cataracts and retinitis pigmentosa. Beta-carotene is used for Vitamin A deficiency and can also protect cells from damage and Grape Seed Extract may help with a type of poor circulation and high cholesterol.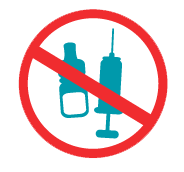 Each Eye Wonder softgel is likely safe when consumed by mouth in prescribed quantities. However, you are required to consult your health care provider before taking this supplement if you are pregnant or breast feeding; immediately before and following any surgery; if you have a bleeding disorder; or some severe heart condition.
FAQ's on Eye Wonder
Yes, your body does require essential nutrients even if you've been easting a healthy diet. Take dry eye syndrome, for instance, people who tend to consume a healthy and well-balanced diet still face certain kinds of eye problems. This is mainly because their diet is lacking sufficient quantities of essential nutrients. This makes it even more important for you to consume high quality nutritional supplement, such as iOTH Eye Wonder to fill in the essential nutrient gaps from your diet for promoting your eye health.
Although, Eye Wonder is a special formulation designed for adult usage. However, people at a higher risk of developing age-related eye diseases, should definitely consider its immediate use.
iOTH Eye Wonder is by far the best Vitamin A supplement your money can buy. It offers a perfect blend of all essential nutrients needed to protect and promote your eye health.
*These statements have not been evaluated by the Food and Drug Administration. This product is not intended to diagnose, treat, cure or prevent any disease.