More information on Max Joint TriplExpert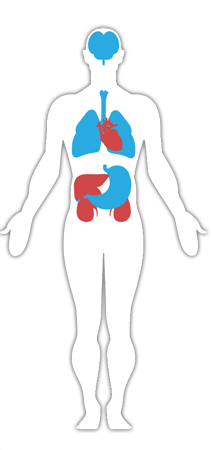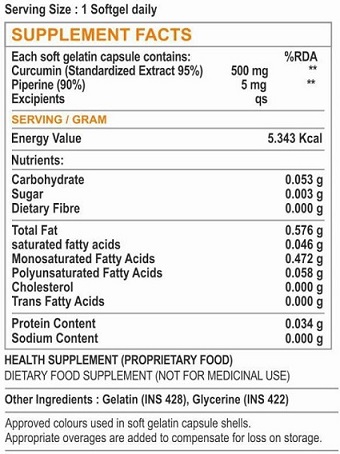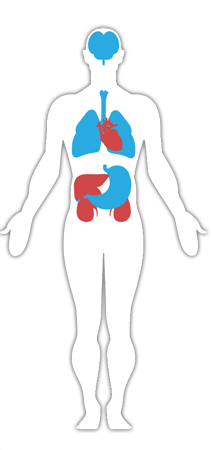 Curcumin is one of the most effective nutrients available. A vast number of studies indicate the major benefits offered by curcumin for your body and brain. Most of the curcumin which is ingested gets metabolized even before it is completely absorbed by the body. Piperine, extracted from black pepper, is needed to help increase the bioavailability of curcumin. This is because piperine helps inhibit certain intestinal digestive enzymes, which results in better absorption of curcumin.
Curcumin is a powerful antioxidant, antiseptic, anti-bacterial, anti-inflammatory and anti-fungal agent, which makes it very important for women. It is important to note that one of the most powerful advantages of curcumin over any traditional medicine is its lack of side effects.
Anti-inflammatory: One of the most powerful effects of curcumin is its ability to control inflammation.
Anticoagulant/anti platelet: Several ground breaking studies have indicated curcumin as a natural remedy for conditions such as vascular thrombosis.
Anti-depressant: Few studies have suggested that curcumin may prove effective in treating symptoms of depression.
Arthritis management: According to a study, curcumin may prove effective in treating various types of arthritis.
Diabetes management: Curcumin may prove effective against various digestive and stomach problems, such as Ulcerative Colitis, IBS and Crohn's disease..
Gastrointestinal treatments: Various studies have shown that omega 3 fish oil may play an important role in brain chemistry and provide a number of benefits. These studies also showed that blood levels of omega 3 were lower in those elders who suffered from depression.
Boosts brain function: Curcumin helps boost the levels of brain hormone, BDNF that helps in increasing the growth of new neurons. It may also fight various degenerative processes which may occur in the brain.
Painkiller: One of the most important properties of curcumin is its ability to manage pain.
Curcumin's antispasmodic action may also help women deal with the painful symptoms of PMS.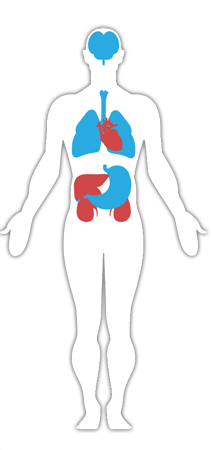 Curcumin's antispasmodic action may also help women deal with the painful symptoms of PMS.
Curcumin has been studied for its effects in enhancing prostate health, which is why taking prostate supplements with curcumin is widely recommended to promote both prostate and urinary health.
Why Choose Curcumin with Piperine Formula
Curcumin for Diabetes : Studies indicate that curcumin may significantly help in improving the specific insulin binding to the receptors, reaching near-normal levels.
Curcumin for prostate health : Various studies reported that curcumin may play a key role in supporting aging prostate.
Curcumin for inflammation and pain : Curcumin, a potent antioxidant has proved to be an effective alternative to several anti-inflammatory drugs. It is worth considering for long-term management of osteoarthritis and chronic pains.
Curcumin for digestive health : Be it the peptic ulcers or any other digestive problem curcumin is just what you need.
Curcumin for heart health : Curcumin may go a long way in promoting heart health. According to a double-blind study, curcumin may help provide protection to a patient post-bypass surgery.
Curcumin for Psychological Health :A recent study suggests that curcumin may help provide positive effect on an individual's psychological Health.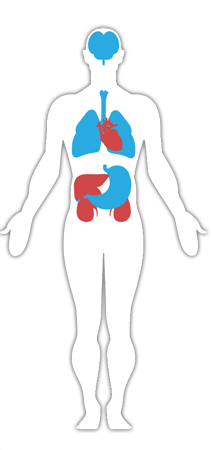 Curcumin is the active ingredient of turmeric, which exerts potent anti-inflammatory properties and seems to be quite effective against alleviating cognitive decline associated with aging. Several studies also suggest that it might prove effective in easing the symptoms of osteoarthritis and rheumatoid arthritis.
Curcumin is heart healthy and helps reduce lipid and plaque levels in the arteries. A potent antioxidant, it helps in reducing the risk of diabetes and is a natural treatment for the side-effects associated with diabetes.
Other preliminary studies also suggest that curcumin may prove effective in providing protection against several types of skin diseases, stomach ulcers, colitis, high cholesterol and Alzheimer's disease. It may also prove effective in treating viral infections. It should be noted that curcumin has a poor bioavailability and should be consumed with piperine for better absorption and optimal health benefits.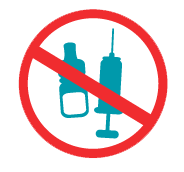 Curcumin with piperine is generally safe when taken my mouth in prescribed amounts. Abusive use of the supplement may cause diarrhoea and nausea. Most people do not experience any side-effects with piperine and it is well tolerated when taken at recommended dosages. However, you need to consult your doctor before taking this supplement, if you are pregnant, nursing, taking any medication or have any medical condition. It is advised that you discontinue use and consult your health care provider if any adverse reactions occur.
FAQ's on Curcumin with piperine Supplement
*These statements have not been evaluated by the Food and Drug Administration. This product is not intended to diagnose, treat, cure or prevent any disease.