More information on Pure Primrose 1000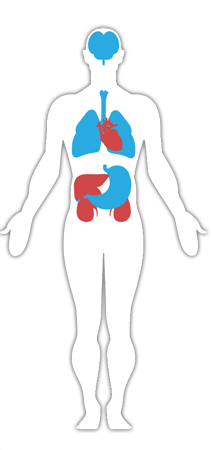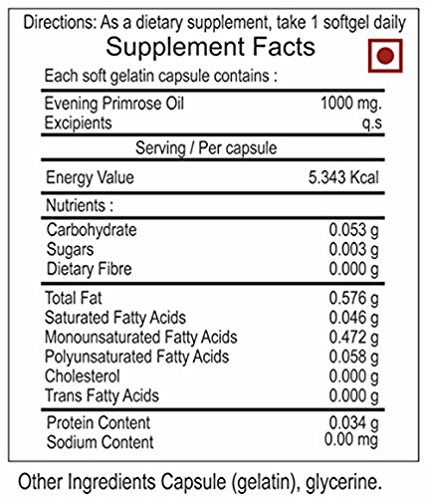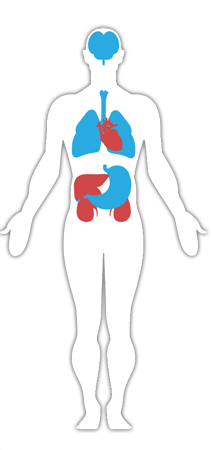 Vast ratios of women all over the world are suffering from reduced levels of 'fatty acids'. These fatty acids are essential for preventing inflammation related to conditions such as eczema and arthritis. iOTH Pure Primrose 1000 is naturally enriched with these essential fatty acids to help women gain substantial amounts of required doses. It is being used by women during:
EPO during pregnancy: Women use Evening Primrose Oil during pregnancy to prevent high blood pressure, shorter labor, starting labor and also to prevent late deliveries.
Premenstrual syndrome: Evening Primrose Oil has been used for over centuries to provide natural support to women with premenstrual syndrome (PMS), sunburn, endometriosis, breast pain and non-specific symptoms of menopause such as hot flashes. Although, more evidences are still required for evaluating the true efficacy of EPO for PMS treatment, yet women around the globe are taking it because they believe it helps.
Other Conditions: Regular intake of Evening Primrose Oil has shown to reduce weight in obese women. Also, consuming prescribed doses of this oil improved eye symptoms of women wearing contacts.
iOTH Pure Primrose 1000 is a rich source of natural GLA to help women maintain their all-round health. It not only helps in improving nerve damage caused by diabetes but is also effective in protecting cells from oxidative stress.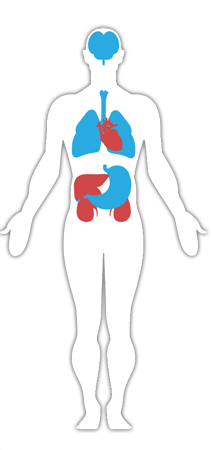 Although evening primrose oil is a herbal remedy that is popularly known for its effects on treating PMS and menopausal symptoms in women, it also offers lavish health benefits to men as well.
Various medical studies have been conducted across the globe to revel the infinite health benefits of evening primrose oil for men. Based on these studies, iOTH Pure Primrose 1000 can be taken by men to control:
Diabetes: GLA content of evening primrose oil may help minimize symptoms associated with diabetic neuropathy, which is a severe nerve problem related to diabetes.
Eczema: GLA deficiency leads to eczema in men. Evening primrose oil can be used effectively to help ease itching, crusting, edema, redness and rash.
Alcoholism: Similar to men with diabetes, alcoholics too tend to suffer from GLA deficiency and can benefit from regular intake of evening primrose oil that can aid in improving their liver function.
iOTH Pure Primrose 1000 offers generous doses of GLA to help men effectively deal with its deficiency while helping the body convert substances which reduce inflammation and boost cell growth.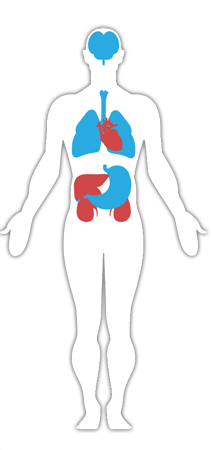 Aging adults stand at a greater chance of developing diseases related to obesity. This can be a serious risk factor for diabetes as obesity worsens the complications associated with the disease by contributing massive amounts of inflammatory mediators.
However, according to a recent study, obese adults who consumed GLA supplements for over a year drastically slashed heavy amount of weight they had gained earlier.
Focusing on these key health requirements of the aging adults, iOTH Pure Primrose 1000 has been especially formulated to help aging people maintain healthy GLA levels for a healthy and fit life.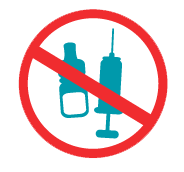 Overdose of Evening Primrose Oil does not produce any life threatening effects. However, it does cause various side effects such as abdominal pain and loose stools.
*These statements have not been evaluated by the Food and Drug Administration. This product is not intended to diagnose, treat, cure or prevent any disease.