From the past couple of years, an increasing number of people have turned to omega 3 supplements, which not only offer numerous benefits to healthy people but are also advantageous for people having heart diseases.
Fish oil is a rich source of two of the most essential omega 3 fatty acids – EPA and DHA. It is commonly found in the fatty tissues of the oily fishes, found in cold waters. Alternatively, it is available as omega 3 capsules for those who eat little or no fish at all.
The Importance Of Best Omega 3 Capsules For Your Body
You would be surprised to learn that both omega 3 and omega 6 fatty acids are the essential fatty acids, which are not produced by the body. This means that as the body cannot produce them, so these must be obtained from third party sources, such as from diet or from omega 3 supplements.
For an average part of the human history, omega 3 fatty acids and omega 6 fatty acids were roughly obtained in equal amounts from the diet alone. However, modern foods, today, provide abundant sources of obtaining omega 6 fatty acids, chiefly from refined vegetable oils, which are used in making fried food snacks, crackers and cookies. Omega 3, however, is relatively rare in Indian diets. This results in an imbalance of these essential fats, which not only drives inflammation but also promotes a number of other diseases.
What Are The Common Signs Of Omega 3 Deficiency?
As compared the typical dietary intake, regular consumption of omega 3 capsules or fatty fish, combined with limited intake of omega 6, can help optimize fatty acid ratios, thereby help promote physical and mental health. EPA and DHA form the key constituents of omega 3 fatty acids. Individually, EPA helps in preserving and promoting heart health, while DHA, is the constituent of nerve cell membranes in the brain and is noted to play an essential role in normal brain development and function.
According to research, it has been noted that omega 3s serves to reduce inflammation, which in turn helps to minimize the risk as well as symptoms of various types of disorders that are caused due to inflammation. Some of these symptoms may include stroke, heart attack, autoimmune diseases like Rheumatoid arthritis and certain types of cancers. Other possible symptoms of omega deficiency include frequent urination, excessive thirst and also dry skin and hair.
Omega 3 Capsules – How Much Do You Need?
Health care practitioners recommend eating oily fleshed, cold water fish, about 2 to 3 times every week. In case you are taking omega 3 capsules, then take a product that offer 700 – 1,000 mg of EPA and 200-500 mg of DHA doses in smallest number of pills. If you prefer taking liquid form of omega 3 supplements then take the form that provides these doses in least number of teaspoons.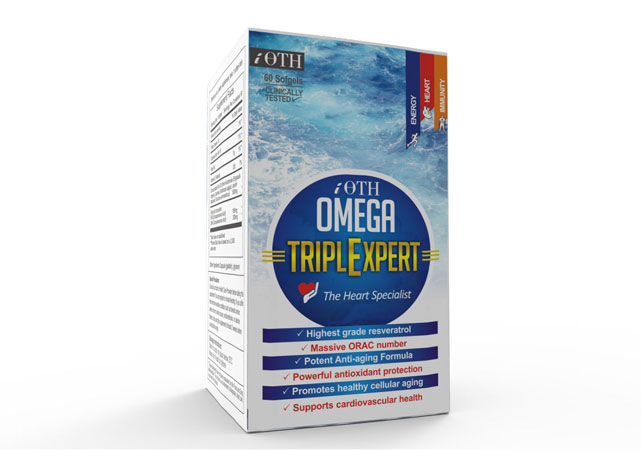 Pregnant women should ensure that they have the best omega 3 capsules, as adequate levels of omega 3 in their diet is essential for the optimal brain and nervous system development in the fetus. While choosing omega 3 supplements, only buy the one that offers omega 3 derived from molecularly distilled fish oils, as these are high in EPA and DHA contents and are also free of contaminants. Also, make sure you choose a supplement that has been independently tested for PCB and is guaranteed to be free of heavy metals, such as lead and mercury and other environmental pollutants.
Be careful of Overdose
Abusive use of omega 3 supplements may result into a sudden increase of the risk of hemorrhagic stroke. Taking higher doses of the same have also been associated with blood in urine as well as excessive nose bleeding issues.