Vitamin D aka the sunshine vitamin is popular for its bone and dental health benefits. In fact, everyone today is well aware of the importance of maintaining optimum levels of Vitamin D in the body for promoting overall health and well-being. However, you would be surprised to learn that Vitamin D is also indispensable to the beauty, health and longevity of the largest organ of the body – the skin. This makes Vitamin D the best vitamin for skin.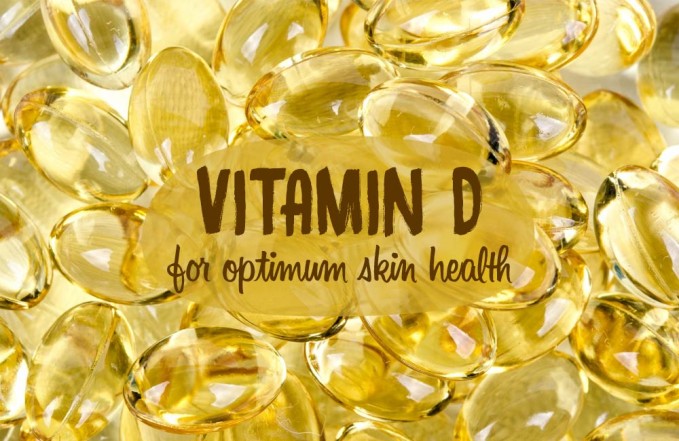 Sunlight – Should You Be Concerned?
Its no unknown fact that the body is capable of producing Vitamin D upon sun exposure. However, the problem lies in the fact that excessive sun exposure accelerates the process of skin ageing. Also, with the passage of time, the Ultra-Violet radiations from the sun further damages the skin, resulting into sun spots, blemishes, fine lines and wrinkles. Not only this, it may also increase your risk of skin cancer. It should also be noted that much of the Vitamin D produced by the skin, is mainly taken up and used by other parts of the body.
The following article discusses the crucial role of Vitamin D in development and repair of skin cells and also how Vitamin D capsules deliver direct benefits of Vitamin D to your skin, preserving its health, softness and youthfulness.
Interesting Facts About Vitamin D
It would be interesting to learn that Vitamin D does not fit in the classic definition of being a vitamin at all. A vitamin is defined as any substance, which is crucial for performing everyday functions, but cannot be synthesised in sufficient quantities by the body and hence, must be obtained from the diet.
The skin is capable of producing as much as 10,000 IUs of Vitamin D when exposed to summer sun for 20-30 minutes. However, there are many limitations to internal Vitamin D synthesis, some of which include age, colour, geographical location, sunlight availability due to seasonal variation and generous use of sun protection lotions, which make it difficult for your body to produce as much Vitamin D as it is capable of producing.
Vitamin D resembles more of a hormone than a vitamin. In fact, calcitriol – the active form of Vitamin D, is unquestionably one of the most powerful hormones present in the body and is capable of activating over 2,000 genes in the body.
The Best Vitamin For Skin Cell Growth And Replacement
Vitamin D is a fat soluble vitamin. This makes it quite easy for calcitriol to cross over the phospholipid membrane of the body cells, to get close to the nucleus. Next, it binds with the Vitamin D receptors. This helps in regulating the expression of genes, which work to activate and de-activate different cell functions. All the Vitamin D receptors are directly involved in cell proliferation and differentiation to optimise immune health functions. This process vitally serves crucial for your skin, which serves as first line of defence against a host of pathological diseases.
This constant loss of cells from the surface of your skin must be offset naturally. This is mainly compensated by the ongoing Vitamin D dependent skin renewal process that takes place in specialised cells called as keratinocytes, which constitute about 95% of the total cells in your epidermis. These cells are highly valuable owing to their two main properties – their ability to divide actively and their ability to differentiate. This ways, keratinocytes provide a continuous chain of new cells for the replenishment of skin's surface.
Skin and Benefits of Vitamin D
Vitamin D plays a crucial role in skin health, protection and rejuvenation
The active form of Vitamin D, calcitriol plays a major role in skin cell growth, repair as well as metabolism
Although, body is capable of producing this best vitamin for skin upon sun exposure, too much of Vitamin D can accelerate skin aging
Age, seasonal variation, skin tone and geographic location can at times make it difficult for your skin to produce Vitamin D, due to varying sunlight availability. Therefore, you can consider taking Vitamin D capsules to fulfil your body's daily Vitamin D requirement.
Choose the best vitamin D supplement for best results.